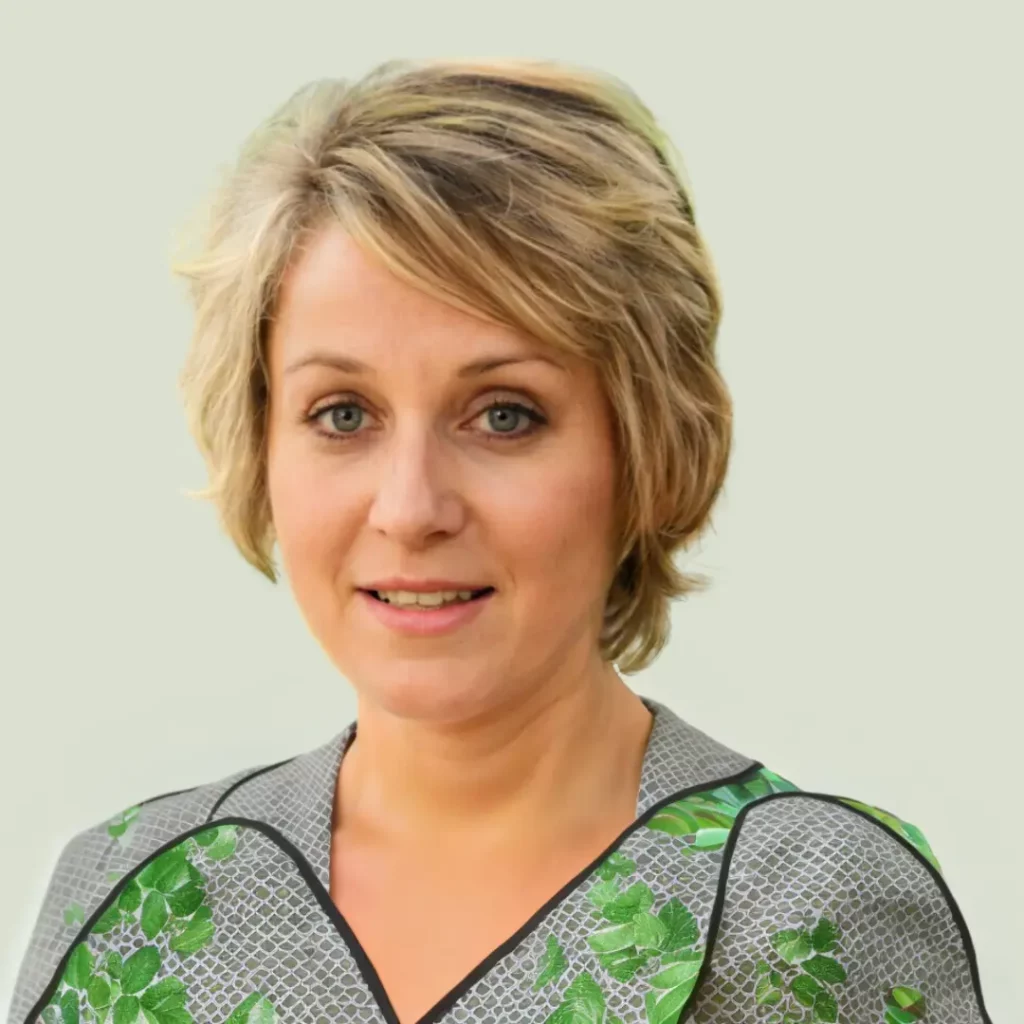 Adalyn McCall
CO-FOUNDER & HR HEAD
Adalyn McCall is a gardening expert, consultant, and co-founder of MrPlanter.com. With years of experience in gardening and landscaping, Adalyn is dedicated to inspiring people to cultivate their own green spaces and enjoy the beauty of nature.
Adalyn's love for gardening and nature started at a young age, spending her summers on her grandparents' farm.
Adalyn began her career as a gardening consultant, helping clients create beautiful and thriving gardens. She provided expert advice on plant selection, garden design, and maintenance, ensuring that every garden she worked on was tailored to the specific needs and preferences of the client.
Adalyn's passion for gardening and love for nature is evident in everything she does. She believes that spending time surrounded by nature is essential for our well-being and is dedicated to helping people achieve their gardening goals, no matter their experience level.
As an expert in gardening and landscaping, Adalyn has a wealth of knowledge to share. She is particularly skilled in plant selection, garden design, and maintenance. Her expertise is evident in the high-quality content she produces for MrPlanter.com.
ABOUT OUR REVIEW PROCESS
At MrPlanter, we take our commitment to providing accurate and reliable information to our readers seriously. That's why we have a rigorous review process in place to ensure that all of our articles are thoroughly fact-checked and well-researched.
Our team of expert writers and editors carefully reviews every article to ensure that it is up-to-date, relevant, and free of errors. We also take great care to ensure that all sources used in our articles are credible and trustworthy.
We understand that the world of gardening and plant care is constantly evolving, which is why we regularly update our content to reflect any changes or new information that becomes available. This means that you can trust that the information you find on MrPlanter is accurate and helpful and that you will always be able to find the most up-to-date information on our website.
Our goal is to provide our readers with the best possible resource for gardening and plant care information. We believe that our thorough review process is an essential part of achieving this goal and maintaining our readers' trust.
For more information about our commitment to providing accurate and reliable information, please visit ours About Us page.