What is MrPlanter?
MrPlanter is a helpful and trustworthy resource for readers who want to learn more about taking care of plants and gardening. With MrPlanter, you can learn about the different types of plants and their specific care requirements, as well as general tips and techniques for successful gardening.

Whether you're a beginner looking to start your first garden or an experienced gardener looking to improve your skills, MrPlanter has something for everyone.
Why Trust MrPlanter?
Here are the factors which make MrPlanter a trustworthy resource:
In-Depth, Well-Researched Articles
Regularly Updated Content
Committed to Accuracy and Reliability
Open to Feedback and Suggestions
MrPlanter is a reliable and trustworthy resource for anyone interested in gardening and plant care. Our articles are in-depth and well-researched, providing valuable information and insights. Additionally, our website is designed with the user experience in mind, making it easy to navigate and find the information you need.
We also regularly update our content to ensure that it is always up-to-date and relevant.
At MrPlanter, we are committed to providing accurate and reliable information to our readers. We thoroughly fact-check all of our content and strive to provide the most current and helpful information available.
We welcome feedback and suggestions from our readers and are always looking for ways to improve and provide the best possible resource for gardening enthusiasts. For any questions or suggestions contact us.
Connect With Us
About Anirban Saha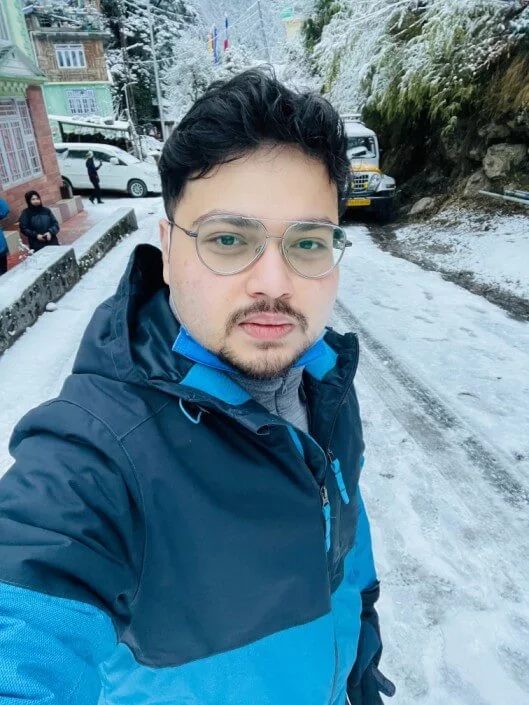 Founder & Editor of MrPlanter.com
Hi,
I am Anirban Saha, the Founder, and Editor of MrPlanter.com and also the founder of TechBullish.com. By profession, I am a software developer. I am from Kolkata, West Bengal.
I completed my B.Tech from Institute of Engineering & Management, Kolkata. 
Gardening was my hobby for more than a decade. I do that whenever I get some free time.
It rejuvenates me and helps in digital detox. With my love for gardening, whenever I planted some succulents or other plants, I always searched for specific questions to which I didn't get quality answers.
I needed to spend research on multiple blogs to know the exact amount of water needed, humidity, sunlight, etc, and also while solving problems faced by my plant.
Then I thought, Why not write helpful, informative, factually accurate blogs to help people? So, I started the MrPlanter blog, with the motivation to deliver the highest quality articles.
Regards,
Anirban Saha