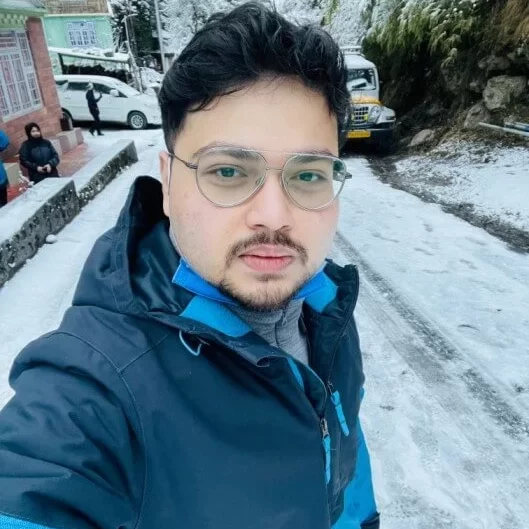 AUTHOR
Anirban Saha, B.TECH (ECE)
Anirban Saha is the founder and editor of MrPlanter.com, a website dedicated to providing helpful and reliable information about gardening and plant care. With a background in electronics and communication, Anirban has a deep interest in technology, but in his free time, he loves to tend to his small garden and grow a variety of plants.
Anirban has been exploring the world of gardening for over six years, and he has a passion for growing plants from seeds and learning about the unique care requirements of different species.
In order to gain a better understanding of gardening techniques and practices, Anirban spends his weekends with experienced gardeners in his area, gathering tips and tricks from the experts.
As a gardening enthusiast, Anirban is excited to share his experiences and knowledge with readers of MrPlanter.com. He hopes that his articles and advice will inspire others to explore the joys of gardening and plant care.
Education
ABOUT OUR REVIEW PROCESS
At MrPlanter, we are committed to providing accurate and reliable information to our readers. We have a strict review process in place to ensure that all of our articles are fact-checked and well-researched. We carefully review every article to ensure that it is up-to-date, relevant, and free of errors.
Additionally, we regularly update our content to reflect any changes or new information that becomes available. This means that you can trust that the information you find on MrPlanter is accurate and helpful and that you will always be able to find the most up-to-date information on our website.
Overall, our goal is to provide our readers with the best possible resource for gardening and plant care information, and our thorough review process is just one way that we work to achieve this goal.
For More Information You Can Visit Our About Us Page.
ARTICLES BY ANIRBAN SAHA, B.TECH
Christmas Cactus Humidity Need: Complete Guide (2023)

Do Hydrangeas like Sun, Partial Shade or Full Shade?

Is Bone Meal Good For Hydrangeas? (+Alternatives to It)

How to Care for Christmas Cactus? (Complete Guide)

Why is my Christmas Cactus turning Red/Maroon/Pink? (+FIX!)

When to bring in Christmas Cactus from Outside?(Answered!)

How to Propagate Christmas Cactus? (Complete Guide)

How to Save a Dying Christmas Cactus? (Answered!)

Why Is My Christmas Cactus Turning Purple?(Reason+Solution!)

Clay Or Plastic Pot for Christmas Cactus: What's Better?

Succulents & Drainage: 6 Things You Need To Know (Solved!)

Hydrangeas & Changing Colors: 8 Things To Know(Answered!)